Flaxseed Almond Sesame Seed Cookies: no eggs, no dairy & gluten-free
Are you looking for a semi-healthy cookie recipe without eggs or dairy? Then my new flaxseed cookies are based on my popular 3 ingredient rice flour cookie recipe but instead of rice flour I have used ground flaxseed (flaxmeal) and ground almonds then rolled the cookies in sesame seeds and turned the 3 ingredients into 5 ingredients but these taste so good. The crunchy sesame seeds really add to the flavour and texture.

These are great semi-healthy cookies. Easy to make the recipe vegan as you can use a sweetener of choice. My tahini jar was at the end of the bottle so it was slightly runny. Just check the texture is easy to roll and stay together. If it's too dry add a little more tahini and if the cookie dough is too wet add a little more ground flaxseed or ground almonds. I tested this recipe just with all flaxseed it tasted okay but I preferred it with the ground almonds. I also tried with the sesame seeds just on top but once again rolling them and having them all over is 100% better.

If you're in a hurry place the cookie dough in the freezer for about 5 minutes otherwise resting in the fridge for at least 15 minutes, makes rolling the balls much easier.
Benefits of Flax Seeds
Flax seeds are loaded with nutrients. High in Omega 3, fibre, protein and lignans (a large group of polyphenols found in plants). Your body digests the ground seeds better than the whole seeds.
A few reports on flax seeds: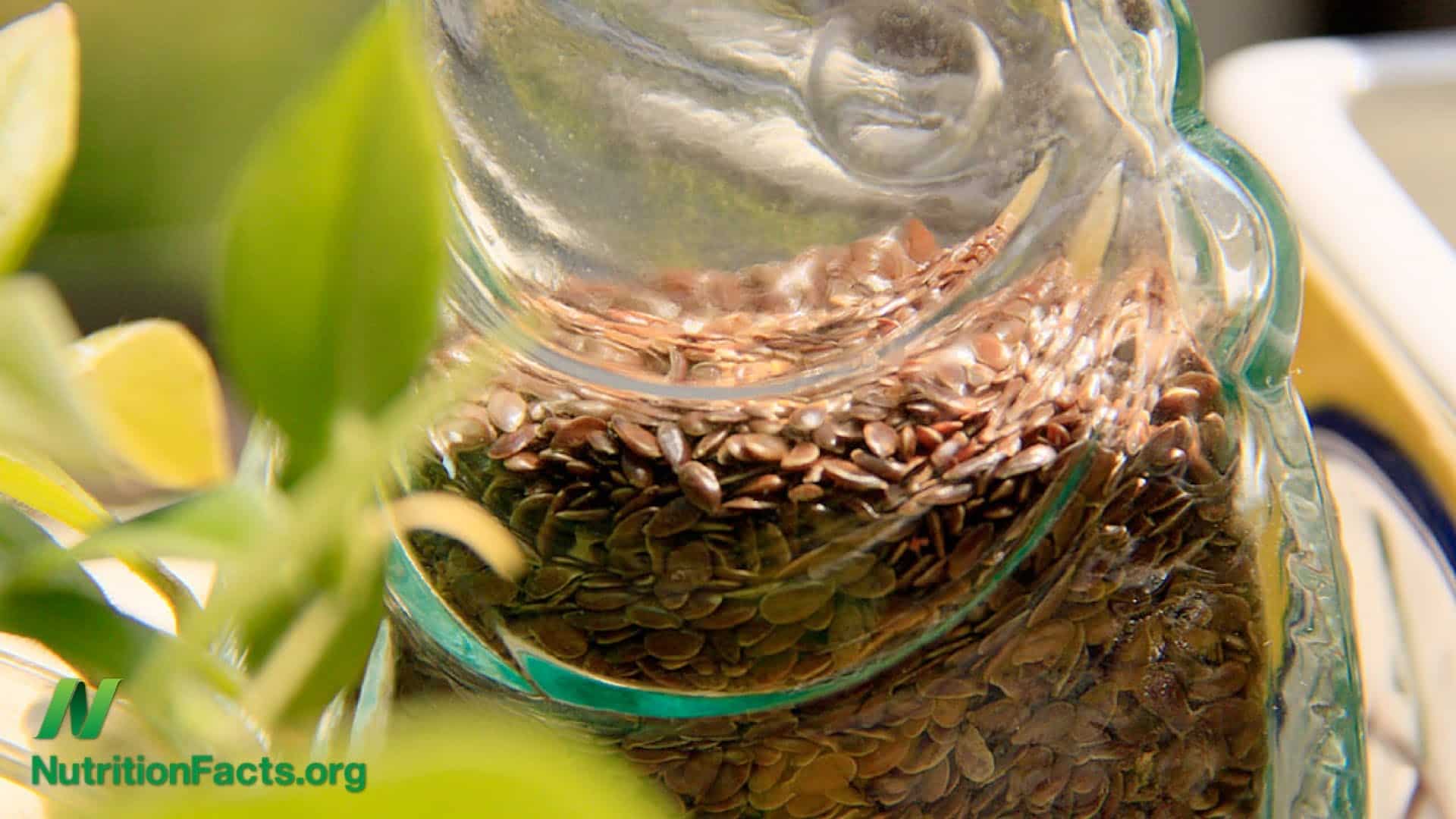 Exert about Flaxseeds and Menopause...Although the science of using flaxseeds for menopause is inconclusive, it may still be worth adding them to your diet to gauge if they work for you, especially since every menopausal woman is unique and requires a tailored treatment plan. Flaxseeds not only potentially support the reduction of menopausal symptoms but also contribute to healthy cholesterol and are packed with antioxidants and omega-3 fatty acids; they're an extremely beneficial addition, irrespective of their role in menopause.
Takes = 5 minutes prep. plus resting time in the fridge
Bakes = 8-10 minutes
Makes = 12 medium, 16-20 smaller ones
5 Ingredients  
Ground flaxseed – 70g (3/4 cup)
Ground almonds – 50g (1/2 cup)
Liquid syrup like golden, honey or maple – 80g (1/3 cup)
Tahini paste, mine was runny (adjust if needed) – 90g (6 tablespoons)
Sesame seed for coating (optional)– 2-3 tablespoons
Method
Preheat oven to 200˚C, 180˚C fan. Prepare a baking tray lined with paper.
Mix together all ingredients in a medium bowl except the sesame seeds. Then rest in the fridge for at least 15 minutes.
Scoop out cookie dough with a teaspoon, roll it into a ball, roll in the sesame seeds, and then flatten it down with the base of a glass.
Bake for 8-10 minutes. Then rest for 10 minutes before eating.
Sue Maree P Baking Tips
For a crunchier cookie cook for 10 minutes for a softer chewier cookie only cook for 8 minutes.
I tried this recipe using just ground flaxseeds they were good but better with a little ground almond to balance the flavour.
When you bake them with another sweetener like honey or golden syrup the colour will be browner than the maple syrup.